Journey towards water sustainability
PUB, Singapore's National Water Agency recounts its journey in creating a safe, secure and sustainable water-future for Singapore.
Ensuring a safe and adequate supply of water has been a top priority for Singapore since its independence more than half a century ago. As a young nation with limited natural water resources, Singapore knew the only way to ensure its survival was to invest in technology and innovation to find solutions.
Singapore first experimented with membrane technology for water recycling in the 1970s. While the technology was not mature enough to be implemented at that time, the experience laid the foundation for the successful implementation of NEWater nearly three decades later.
In 2001, Singapore brought its water, sewerage and drainage functions under PUB. Reconstituted as Singapore's National Water Agency, PUB streamlined the management of Singapore's water supply in a holistic, integrated and coordinated manner across all three functions.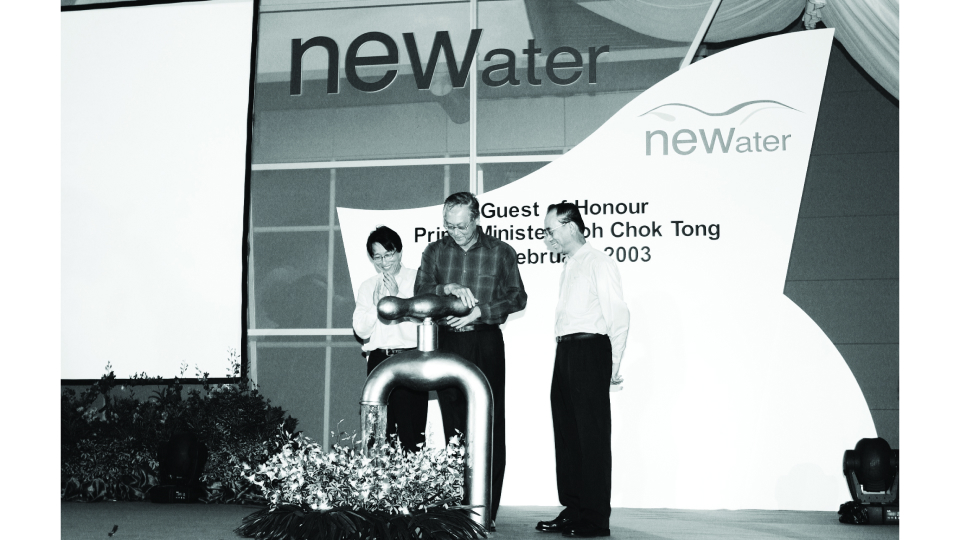 Figure 1: Bedok NEWater Plant Opening Ceremony in February 2003
The launch of NEWater in 2003 (Figure. 1) was a pivotal milestone in PUB's research & development (R&D) journey. It enabled PUB to close the water loop, and was the first large-scale technological solution that was brought to fruition by PUB. Its success brought PUB widespread global recognition as one of the world's leading water utilities. More importantly, it strengthened PUB's belief that technological solutions could provide answers to its challenges.
Armed with the experience and confidence gained from NEWater's success, PUB's approach towards R&D underwent a radical shift. PUB decided that it would build up its internal R&D capabilities and work with local and international partners to co-develop technological solutions.
A utility s
haped by innovation
We explore how ongoing innovation has shaped PUB's operations over the years, strengthening the robustness and resilience of Singapore's water supply system.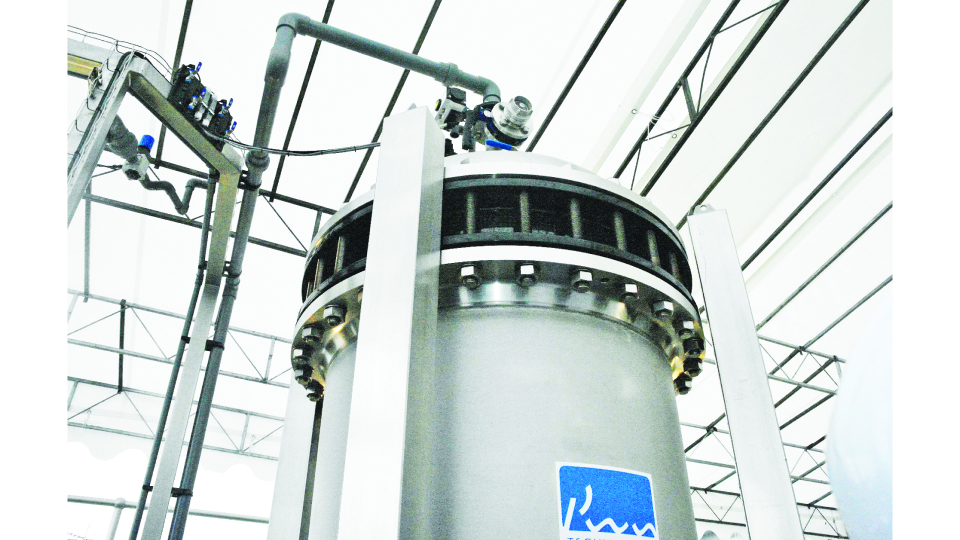 Figure 2: Ceramic membrane installation at Choa Chu Kang Waterworks (CCKWW)
As catchment areas become increasingly urbanised, resulting in greater fluctuations in surface water quality, PUB's waterworks have progressed from conventional sand filtration systems to membrane filtration using either polymeric or ceramic membranes (Figure. 2). Ozone-biological activated carbon filters are also increasingly used to strengthen the disinfection process and improve the quality of treated water.
PUB is now exploring the feasibility of enhancing its pre-treatment processes with ion exchange technology to better manage waters from challenging sources with elevated total organic carbon concentration.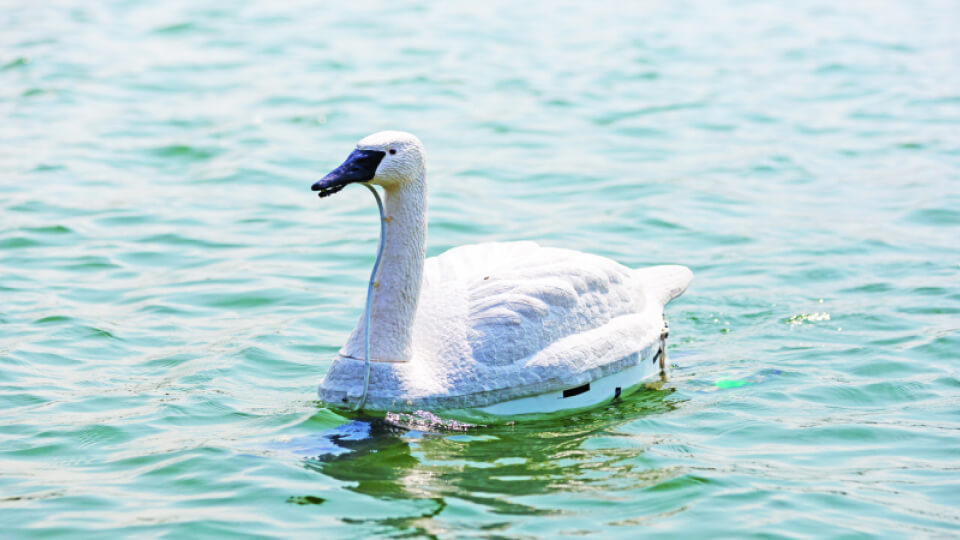 Figure 3: A Smart Water Assessment Network (SWAN) robot performing water quality profiling
Early methods of algae management, such as the use of fish cage culturing in the 1970s, were labour-intensive. Today, advanced monitoring and treatment technologies, such as the use of robotic sensors (Figure 3) and ultra-low frequency treatment, are employed to monitor water quality and manage algae efficiently. Through the restoration of reservoir habitats, PUB is looking to capitalise on healthy aquatic ecosystems to help suppress algae proliferation naturally.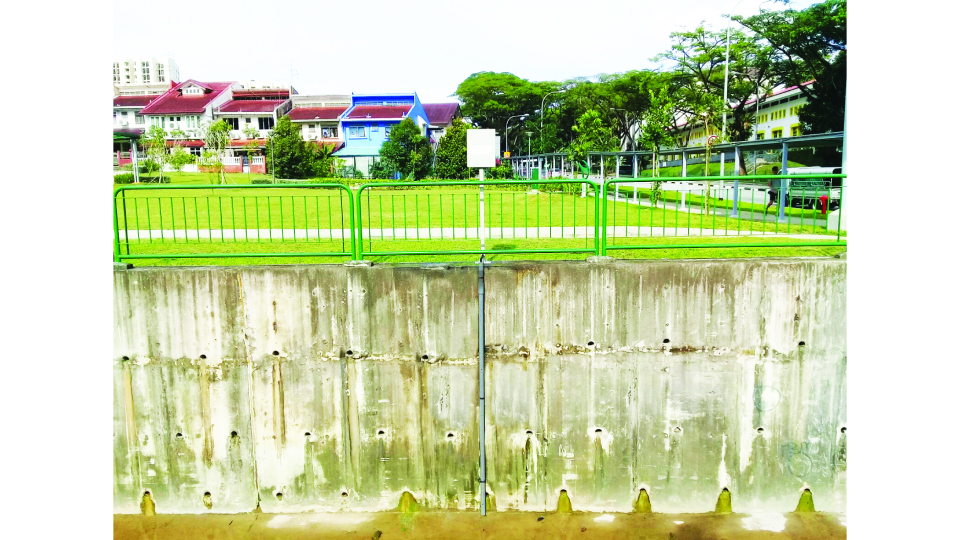 Figure 4: Water level sensor installed in a canal
The use of sensor technology, as well as advanced computational and modelling tools, has allowed PUB to better manage the increasing complexities of Singapore's urban drainage system. Presently, drainage water levels are remotely monitored via in-situ sensors (Figure.4), allowing flood risks to be assessed in real-time for a better operational response. The design of the drainage system is also supported by simulation tools that model complex hydrological and hydraulics behaviours. This is in contrast to the reliance on manual calculations and static data prior to the advent of digital technology.
Water quality analysis has traditionally relied on tedious, time-consuming culturing and analytical methods. Over the years, PUB has automated its processes, developed rapid and mobile detection systems, and enabled on-site analysis for greater monitoring efficiency. These have allowed PUB to increase the number of monitoring parameters significantly, enhancing our water security.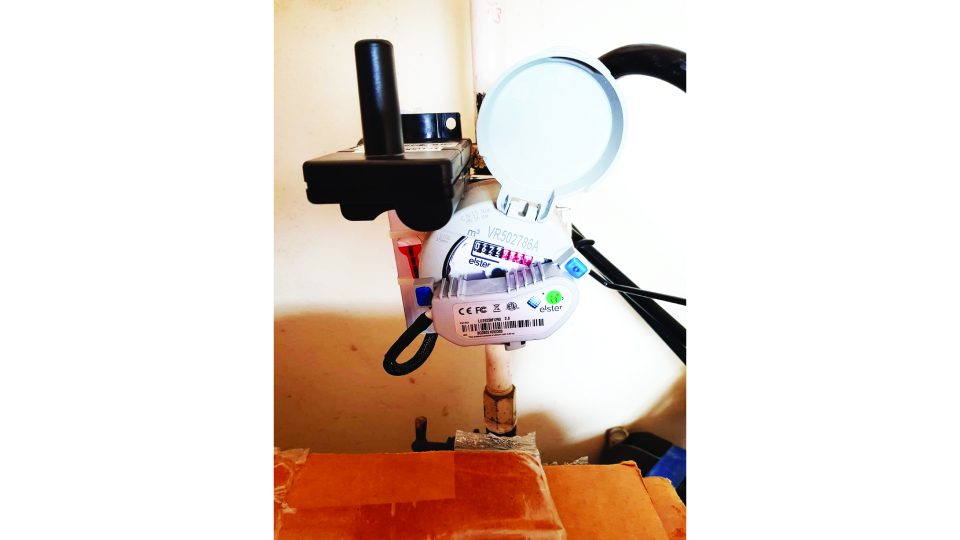 Figure 5: AMR-enabled inductive meter
Following the Second World War, the Government undertook a massive effort to replace public standpipes with piped and metered supplies to buildings as the population grew. The use of a master meter to track total water usage of buildings then progressed to the installation of dedicated meters for individual units within buildings to facilitate fairer billing practices. PUB is now studying the performance of meters equipped with automatic meter reading (AMR) capabilities. These advanced meters (Figure. 5) will provide consumers with digital consumption data in near-real time, empowering households to identify potential leaks early and monitor daily consumption behaviour to save on utility bills.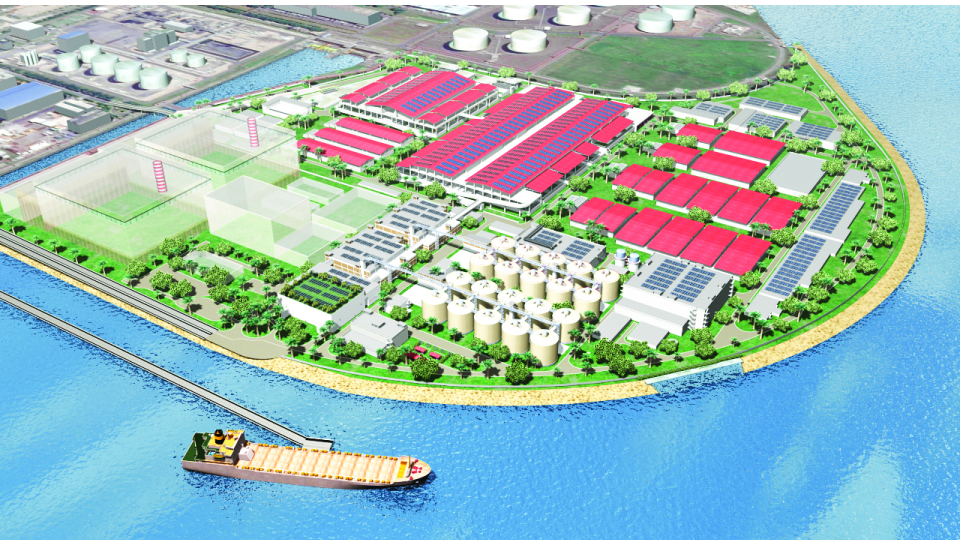 Figure 7: Artist impression of the upcoming Tuas WRP

PUB's water reclamation plants (WRPs) are traditionally land- and energy-intensive. Efforts to derive energy savings are in full swing, including plans to improve used water treatment processes and resource recovery, and develop energy self-sufficient WRPs that employ advanced treatment technologies with leaner carbon footprint requirements. The upcoming Tuas WRP (Figure. 7), a key component of the Deep Tunnel Sewerage System Phase 2, is anticipated to be the world's largest water reuse facility that runs on a membrane bioreactor-driven process, and the first in Singapore to harness synergies from a co-located Integrated Waste Management Facility to achieve energy self-sufficiency. Efforts to centralise and compact Singapore's used water infrastructure will see its existing land footprint halved by 2025.
Technology Highlights
Through years of research and close collaboration with the industry and academia, PUB's investments in R&D have borne fruit. An ever-increasing list of technological solutions have been lab-tested, test-bedded and eventually implemented in PUB's operations. We look at three examples.
FAMS is an automated system that pumps a continuous sample stream of treated water through an aquarium housing tiger barbs. Video footage of the fish is captured, and their mortality rate is observed via image analysis software. Operators are alerted if there are changes in the mortality rate which indicate possible changes in water quality. This way, PUB is able to remotely monitor fluctuations in treated water quality from a centralised location, negating the need for manual inspections.
Since the first pilot test in 2006, FAMS has undergone significant improvements in terms of detection sensitivity, reliability and operability. The successful initial deployment of seven units at Nanyang Service Reservoir in 2010 has been expanded to 45 units island-wide today, providing round-the-clock surveillance to strengthen the monitoring of traditional water quality parameters such as pH and conductivity. In 2016, ZWEEC Analytics and PUB pilot-tested the second-generation FAMS, which features an additional ceramic filtration module to remove particles before water enters the fish tank, ensuring good visual clarity for optimal performance.
"With FAMS, the monitoring of fish activity – a crucial first-line assessment of treated water quality – is now fully automated and centralised," said PUB operator Philip Lee. "PUB can provide timely intervention to safeguard water security, and increase our operational productivity." The success of FAMS and its good track record in Singapore has also enabled ZWEEC Analytics to break into overseas markets such as Australia, China and Taiwan.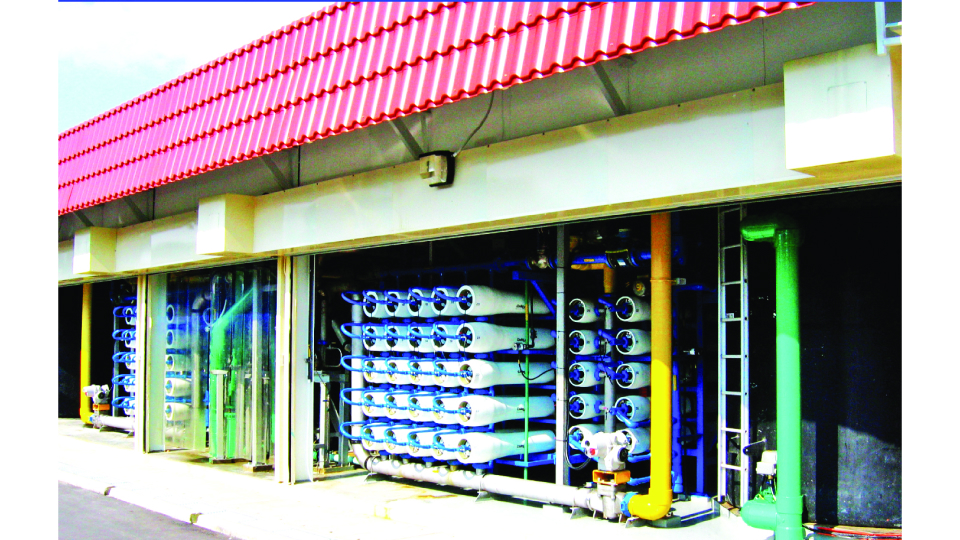 Figure 8: Variable Salinity Plant at Sungei Tampines
PUB carried out a demonstration study in 2007 to explore the feasibility of a facility capable of treating both brackish water and seawater using reverse osmosis (Figure. 8). This dual-mode technology has the potential to allow water from fringe estuaries to be harvested viably.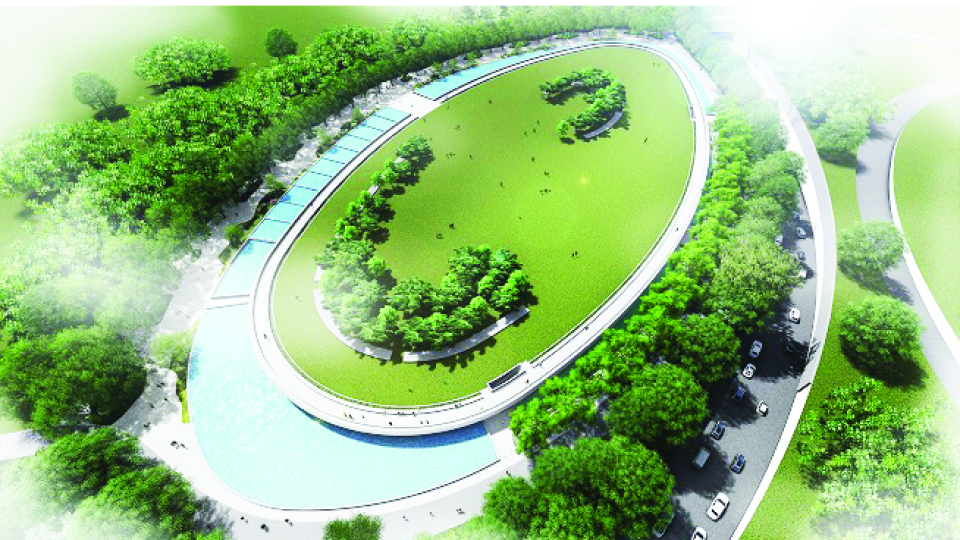 Figure 9: Artist impression of the Keppel Marina East Desalination Plant
Accorded the top prize in the Applied Research category at the International Water Association's Project Innovation Awards in 2010, this technology became PUB's first technology patent in 2011. After proving the technology's reliability through a demonstration study at Sungei Tampines, it will be implemented full-scale in the 30 MGD (million gallons a day) Keppel Marina East Desalination Plant (KMEDP) (Figure. 9), which is expected to be completed in 2020.
As a dual-mode plant, KMEDP will either treat freshwater from Marina Reservoir or desalinate seawater, depending on wet or dry weather conditions. It will be another step forward in enhancing the drought resilience and sustainability of Singapore's water supply.

Desalination taps on an unlimited and weather independent source of water, and is pivotal to Singapore's long-term water security. However, traditional reverse osmosis-based desalination would be unsustainable in the long run as the energy required to pump seawater through membranes is relatively higher. PUB has been intensively researching more energy efficient desalination solutions, and EDI technology – a low-pressure process that uses an electric field to remove salt ions from seawater – is a frontrunner in helping PUB achieve its mid-term energy targets.
Using prototype EDI modules developed by then Siemens Water Technologies (now Evoqua Water Technologies), EDI desalination technology was successfully trialed with an energy consumption of 1.65 kWh/m3 at a 50 m3/day pilot plant. This is half the energy required for conventional seawater reverse osmosis processes. The technology was commercialised for brackish water applications in 2014, and is currently being scaled-up at PUB's R&D facility in Tuas where it is slated to be trialed at 3,800 m3/day by 2018. If the ongoing efforts to optimise and operationalise the treatment process prove successful, PUB could scale it up further and operate a 10,000 m3/day EDI train alongside conventional desalination processes in the Tuas Desalination Plant.
"One of the lessons learnt from our experience with EDI technology is that there is a huge, and sometimes even paralysing, gap between a validated prototype and a design that is scalable for commercial applications," said PUB project manager Roderick Sih, referring to the challenge commonly faced in optimising a technology for mass production. "The progress made so far shows us that with perseverance and a strong collaborative approach, barriers in technology translation can be overcome."
Extending the global reach of PUB's research
Partnering the world
As a small nation, Singapore stays connected to the world by keeping abreast of the latest technological developments, accessing expertise in novel research fields, and forging partnerships with other like-minded utilities and institutions.

A member of the Global Water Research Coalition (GWRC), PUB participates in regular exchanges with leading institutions in water research. This helps PUB go beyond relying solely on local expertise to fill existing information gaps, and even leapfrog to address areas of emerging significance. Through the global coordination of research efforts, PUB works with partners to invest in R&D that complements the respective research agendas, tapping synergies to strengthen research efforts in unexplored areas and create higher value with every dollar spent.
PUB also sits on the committees of organisations such as the Water Research Foundation, the International Water Association, and the International Desalination Association. This allows it to keep up with international best practices in specific technical areas. Designated as a World Health Organization (WHO) Collaborating Centre since 2012, PUB was directly involved in the development of the WHO Guidelines for Drinking Water Quality and, more recently, the Potable Reuse: Guidance for Producing Safe Drinking-Water – key water quality standards that are recognised internationally and referenced by water utilities and the industry worldwide.
Welcoming the world to Singapore
Every other year, PUB welcomes the world to home soil for the Singapore International Water Week (SIWW), a global platform where innovation is co-created, discussed, shared and celebrated over a week of water events and showcases.
One of the highlights is the Lee Kuan Yew Water Prize, a prestigious international award which recognises individuals or organisations with outstanding achievements in water through the advancement of technology, science or policy. To-date, eight researchers and institutions from across the globe have been recognised for their seminal contributions in a wide range of domains such as water and used water treatment, river management, groundwater and public policy.
Discourse on the latest water innovations and trends take place over a series of technical sessions and workshops at the Water Convention.
To encourage the commercialisation of new water technologies to the market, the TechXchange was introduced in 2011 to match-make innovative technology providers with partners, buyers and investors. Complementing the forum is the Water Innovation Pavilion, an international showcase featuring solutions ranging from promising prototypes to commercially-ready technologies.
Looking ahead


Through clear thinking, sound strategy, and an iron-clad resolve to realise and implement new technology, Singapore has successfully turned its water vulnerability into a strength. However, PUB cannot afford to rest on its laurels.
To continue its foray into new and emerging areas, PUB recently launched three request-for-proposals for solutions that will enhance energy efficiency in treatment processes, improve water efficiency in industries, and develop smart technologies.
Smart PUB
The digital landscape continues to change rapidly, transforming the way we live, work and play, as well as the way we manage water. Complementing Singapore's Smart Nation efforts, PUB aims to harness digital technologies for improved planning and operational efficiency, building water resilience and enhancing water security.
PUB envisions that smart technologies will soon be employed to manage plant operations, which will become more challenging in the face of climate change and urbanisation. These "Smart Plants" will leverage artificial intelligence to analyse large volumes of operational data quickly for decision support and process automation, or even predict the occurrence of equipment failure. In the event of equipment failure, intuitive data libraries can offer speedy and comprehensive information to expedite rectification work. Closed-circuit television integrated with video analytics can also identify safety breaches while repair works are ongoing, and provide alerts to operators who are working away from site.
Drones and unmanned aerial vehicles will also be deployed to support aspects of reservoir management. Automating traditionally manpower-intensive tasks such as sampling and monitoring of algal blooms, and even supporting tasks such as security surveillance and inspection of difficult-to-access work areas, can improve the efficiency and safety of water quality management.
Ensuring a safe, secure and sustainable water-future for Singapore
Some 20 years ago, PUB embarked on an R&D journey to drive the innovation that would help ensure a safe and adequate supply of water. In the face of challenges like climate change, energy price fluctuations and increasing water demand, PUB must stay relentless in its pursuit of its long-term R&D goals – to increase water resources, reduce production cost, and enhance water security and system resilience.
All this so that the turning on of a tap – at anytime and anywhere in Singapore – will always yield potable water that is accessible for all.
Source: PUB