Public-Private Partnerships: Balancing project opportunities and risk
Ng Kai Scene, Director of Infrastructure Asia, discusses the factors contributing to a successful public-private partnership project.
Overview
Today, the majority of developing Asia's infrastructure is financed by the public sector. According to research by the Asian Development Bank (ADB), this ranges from around 90% in East Asia, driven primarily by China, to an average of 62% in South Asia. Multilateral development banks such as the ADB and World Bank Group (WBG) are estimated to account for around 2.5% of developing Asia's infrastructure investment needs, or above 10% if China and India are excluded.
The ADB also estimated that developing Asia currently faces an infrastructure investment gap of approximately US$460 billion, which cannot be closed with just public sector and multilateral development bank financing.
An increasingly common option is to build infrastructure through public-private partnerships (PPPs). In essence, a PPP project is a contract between a government and a private entity where the latter provides a public service in exchange for payment.
PPPs offer access to private capital, helping to alleviate the fiscal burden on governments by spreading the upfront capital cost of infrastructure over the lifetime of the asset. PPPs are also a way for governments to tap into private sector expertise to deliver and operate complex projects.
There is no standard definition of a PPP model. In Asia, it is not uncommon for PPP to refer to a wide spectrum of procurement models to describe private sector participation in public service delivery.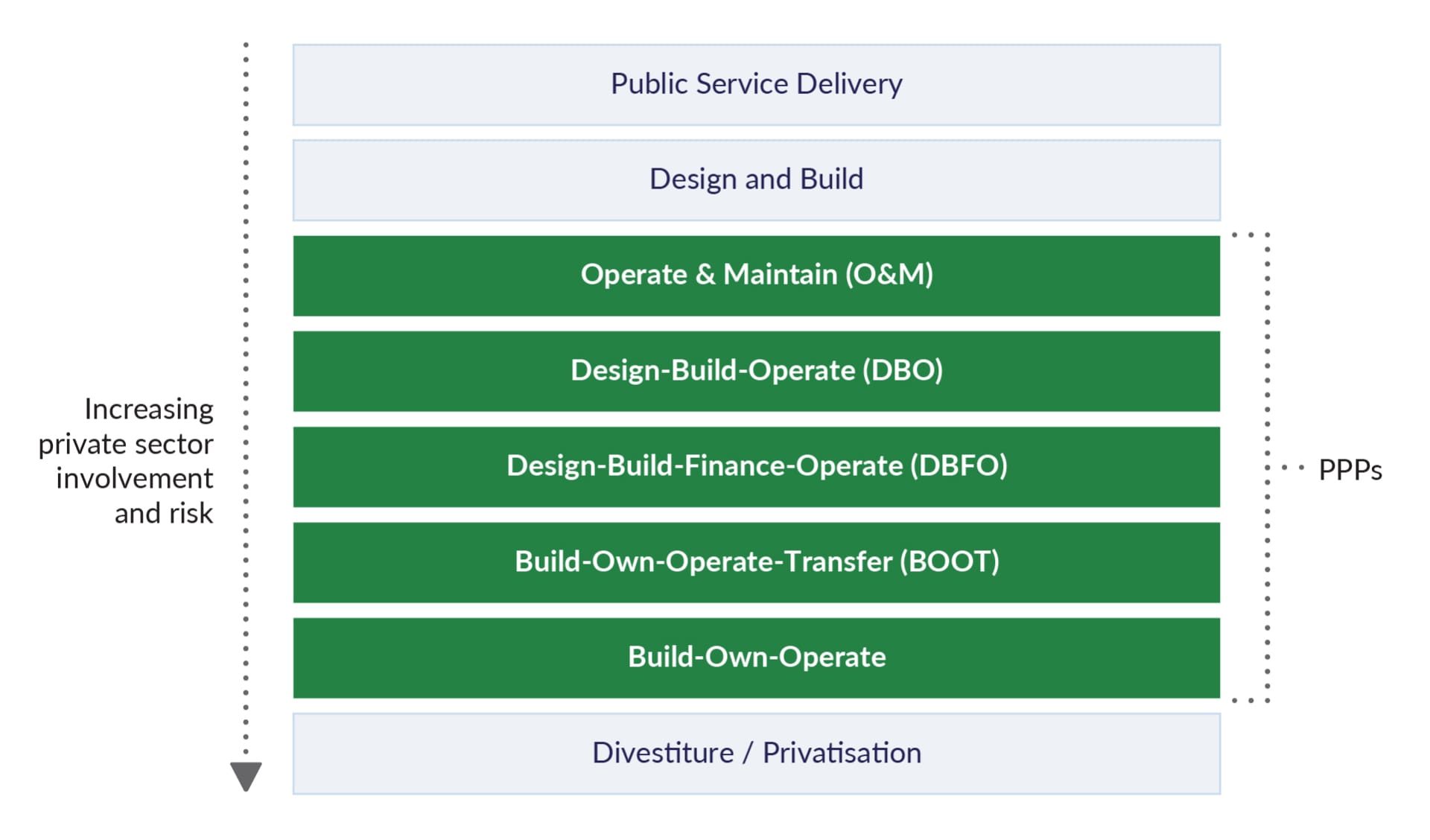 Figure 1: Spectrum of procurement models used by governments for infrastructure
Infrastructure PPP projects are often implemented through a special-purpose vehicle (SPV), whose shareholders may include the developer, engineering, procurement and construction (EPC) contractors and other financial investors.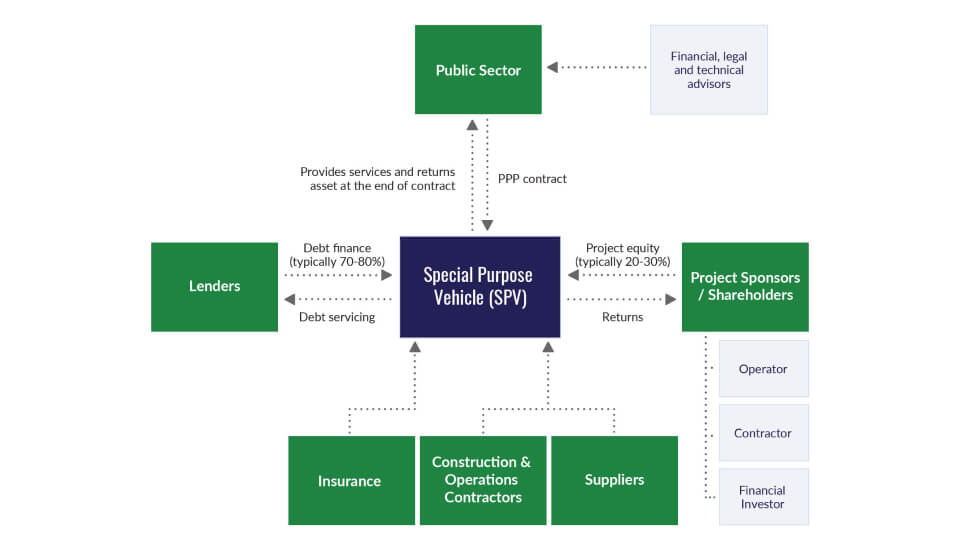 Figure 2: Illustration of a typical simplified PPP structure
Balancing PPP project's opportunities and risk
A structured PPP project would have a well-balanced allocation of risks and returns between stakeholders in the public and private sector. Detailed feasibility studies are required to determine the project's commercial viability and risk allocation. This process, though assuring to private sector bidders, can be costly and time-consuming.
Despite these challenges, infrastructure PPPs are a viable avenue for governments to benefit from private capital and technical know-how. For the private sector, well-structured PPP projects are attractive business opportunities which offer:
Recurrent income streams over long-term concessions
Asset ownership as governments spin off brownfield assets
Opportunity to introduce successful local solutions and capabilities into other Asian markets
Both public and private sector stakeholders should understand the interaction of factors that make a PPP project commercially viable, given the varied levels of public sector capabilities, PPP frameworks and economic potential across Asia.

Projects with a higher likelihood of success often embody the following factors:

Strong political will and a clear champion within the public sector

Project development is complex and time-consuming, and will likely fail without strong political support to implement the project. Changes in political administration often stall or delay such projects.

Robust legal, institutional and dispute resolution framework for PPPs

PPP projects are based on a long-term contract between the government and private concessionaire. Countries with clear PPP guidelines for the sector and a robust legal system (or alternative dispute resolution channels) protect the integrity of this contract, and provide means to fairly resolve disagreements between parties.

Effective PPP programme and ongoing management of existing PPP contracts

A public agency that is experienced in assessing the suitability of projects for PPP is likely to have more success with new projects. Many Asian governments have set up national PPP centres to coordinate such efforts.

Underlying project economics are accurate, attractive, and politically realistic

High-quality advisors have completed detailed project feasibility studies on the government's behalf. The proposed revenue model (e.g. water tariffs) should not seem unrealistic given the current and future state of the population and economy.

Project is well-structured with proper risk allocation between government and private company

Each party should be assigned risks that it can reasonably control and influence, taking for example construction and operations risk to companies, and permits and land acquisition risk to the government.

Potential interest in financing by international and domestic lenders

Major infrastructure projects may be funded by up to 70-80% debt. If lenders show little interest, the project is probably not viable and unlikely to proceed.

Access to government subsidies and guarantees

Many infrastructure projects in developing Asia may not be commercially viable on their own, or have risk profiles that increase financing costs such as uncertain demand and low public credit worthiness. Asian governments and development agencies may provide viability gap funding (VGF) and credit guarantees to support the economics of major projects.

Private sector sponsors with the skill and experience to deliver the project over the entire concession period

Singapore companies bringing in technical and operational experience should partner local firms with experience in executing large infrastructure projects and liaising with the government. This is crucial given the length of the concession periods. For such projects, it is often unwise to proceed without a local partner.

Government takes the lead in securing all licenses and approvals

Getting the licenses and approvals is the government's foremost responsibility. A reluctance to provide this should be a major concern for bidders.

Land ownership and acquisition process is clear and implementable

Land acquisition is a politically sensitive topic and can delay large projects for years if there is opposition from local residents. Governments should enforce transparent policies that enable firms, implementable processes to avoid land acquisition delays and at the same time, ensure fair relocation and compensation for the affected population.

Infrastructure Asia welcomes PPP opportunities with the key emerging players in South Asia and Southeast Asia.